4374 Bedell Rd. Berlin Center, OH 44401
Club News
---
---
2017 Fall Deer Hunting
---
Dominic Martucci had success in shooting a Buck in Bow season here in Mahoning County.
Congratulations, Dominic!
Dominic's Buck: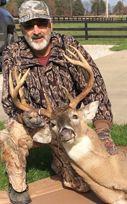 Puz Family Successes --
Congratulations, Dick!
Dick's PA Buck: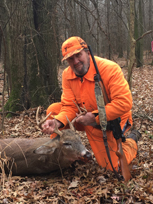 Another View of Dick's Buck: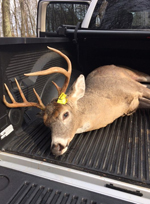 Congratulations Adrian Puz! Adrian shot a nice buck during gun season! Plus he shot a doe in bow season
Adrian's Buck: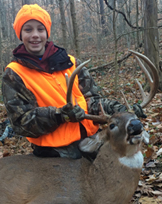 Adrian's Doe: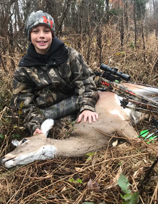 Bancrofts did some clean up this year in the Buck Dept.
Congratulations Robin Bancroft! She shot a buck, Robin!
Robin's Buck: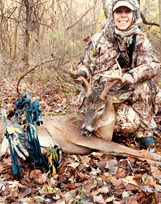 Congratulations Chuck Bancroft! He shot a buck.
Chuck's Buck: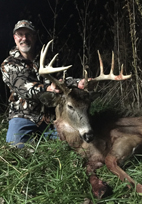 Congratulations Charlie Bancroft! He shot another nice buck this year.
Charlie's Buck: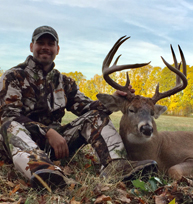 For those still hunting we are wishing you Good Luck ! Be careful out there! Safety First!
---
Your 2017 Club Officers:
President:
John Donithan
Vice-President:
Ron Miller
Treasurer:
Earl Fisher
Assistant-Treasurer:
Clarence Pontius
Secretary:
Ken Pontius
Assistant-Secretary:


Glenn Fear
Trustees (3):
Dick Puz
Tom Stanley
Larry Elkins

---
Journeyman Knifemaker
Joshua Dabney, former member, is a certified journeyman knife maker and has his own website gallery for his knife products (Dabney Knife Gallery ), plus he has recently started a Facebook group called "Dabney Knives Mafia" - where you can find knife making information, instructions, and discussions ( Dabney Knives Mafia ). Reach out to Josh and request special orders.
---
*** Members, if you have a bit of news you would like to share with your fellow members and want to publish it on this website for all to read: Please send an email of the news (details) to the webmaster at: DABN7175@aol.com
---